CUNARD Steakhouse at The Verandah Now On Cunard Fleet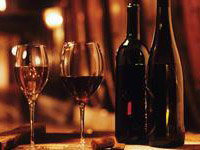 Cunard Line has announced that the Steakhouse at The Verandah has become a permanent feature at the alternative dining restaurant onboard the line's three-ship fleet.
Cunard's team of chefs have curated a menu showcasing prime USDA gran finished New York strip steak, Main lobster and Alaskan king crab, alongside dishes celebrating British provenance such as Scotch grass-fed, dry aged beef and Salt Marsh lamb rack, according to a press release.
Offerings from farther afield such as renowned Waygu beef from Australia are also featured on the menu.
"After the success of the new Steakhouse menu onboard Queen Mary 2 last summer, our team has decided to take the concept across the fleet," said Josh Leibowitz, Senior Vice President, Cunard North America. "We welcome guests to join us at the new Steakhouse at The Verandah concept for the very best steakhouse at sea."
A new selection of craft cocktails will also be available at The Verandah bar, reflecting contemporary mixology trends from some of the world's biggest cities. The wine selection has also been specifically chosen to focus on 'steak heroes' and features classis peppery Syrahs alongside more contemporary juicy Malbecs and rich Chardonnays.
Steakhouse at The Verandah will be open for lunch and dinner for a $25.00 USD per person cost for lunch and a $39.00 USD per person cost for dinner, with some menu offerings requiring a further supplement.